If you want your law firm to have a professional website that produces stellar results, you need to look further than what immediately meets the eye. At Lawyer Success, Inc. our goal is to build a long-term relationship with your firm and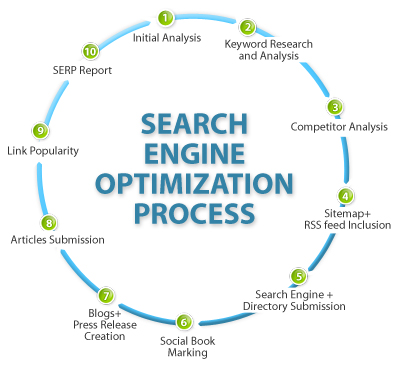 ensure your website rises above all the rest in this highly competitive market. One piece of the puzzle that will return unparalleled results is law firm SEO. Search engine optimization is the process of constantly editing the content, code and links of your legal firm's website to ensure it consistently appears among the top search results for your keywords and keyword phrases.
Relevant Link Building
While many people believe that simply inserting hundreds of links in your website will transport it magically to the highest search ranking, the opposite can be true. You want to make sure that the links in your legal website are of the highest quality, and will not ultimately hurt the success of your site. Relevant linking, however can enhance your website's traffic and boost your rankings within the top search engines. A relevant link in the legal profession will likely be a link from another website that has very similar content, or is in the same sector (legal) or niche as your own. Once such a site has been qualified as "worthy" the professionals at Lawyer Success, Inc. will ensure that each potential link partner will increase your legal site's rankings.
Organic Top Rankings
Organic SEO is the process of improving the volume and quality of traffic to your legal website through "natural" or unpaid search results as opposed to traditional search engine marketing which deals with paid inclusion. Excellent content is king as far as your legal website goes, and it is a well-documented fact that when we use search engines we are seeking only one thing: information. We have no desire to be impressed with flashy sites. "Artificial" SEO will not be as concerned with poor quality content, because the goal is to "trick" the search engine into showing content it would not otherwise. While this is an acceptable practice from the search engine's standpoint, a company who practices organic SEO, such as Lawyer Success, Inc, will avoid the more unacceptable methods such as cloaking, re-directs, multiple sites, key phrase stuffing or the use of hidden links. Our staff is highly trained in ensuring your law firm SEO will achieve top organic rankings.
Paid Search Placement and Pay Per Click
In addition to organic SEO, pay per click advertising or paid search placement can be a good way to start lead generation immediately, once your website is up and running. This form of advertising can be enticing because it is more directly measurable over organic SEO where an immediate correlation between such factors as keywords, ad copy and landing pages can be more difficult to show. By paying for each click, you can see what gets attention and what doesn't as well as what needs work. Paid search placement and pay per click can be a great tool to kick off your website when used in conjunction with quality copy. We have over ten years of success and experience in this business and will strategically market your law firm's website for maximum SEO, using a combination of organic SEO and paid advertising.
Search Engine Optimization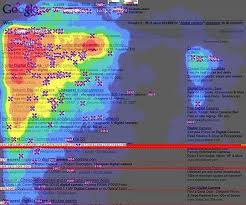 To the right you will see a screenshot of a Google search engine page. Google released this image of their Eye Tracking focus group. It clearly shows that the paid ads are mostly ignored while the organic placements are scanned all the way down the page prior to clicking through to the selected websites. While no one should offer a guarantee on the outcome of their legal representation, Lawyer Success, Inc. is confident to offer a risk free SEO service. We do guarantee our performance with opt-outs or guaranteed placement. The trick to generating business from the Google and other search engines is not picking the keyphrases you "think" people search but actually getting the actual most relevent and widely used keywords and optimizing your law firm's website accordingly. With a #1 ranking on Google or any other search engine, law firm SEO can dramatically improve your site's visibility online. Your ultimate goal for your legal website is for it to be optimized for great search engine rankings; Lawyer Success, Inc can assist you and guide you through the SEO maze. We would like to provide you with a free, no-obligation consultation, and show you how law firm SEO can significantly increase your website traffic.
Call (769) 218 6099 to schedule an appointment with an SEO expert in our office. You will not be pressured and will not speak with a sales representative, so call now to jump-start your legal website and begin generating quality leads.