Whether you are starting a new law firm, starting a new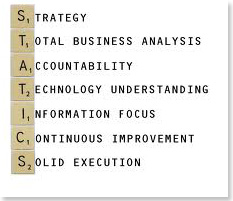 practice area within an existing law firm, or simply want to target a new niche for your practice, online or offline, Lawyer Success, Inc. can help you develop a successful marketing plan. We create ethical law firm marketing plans to help you retain clients and grow your firm.
New Law Firms
If you are starting a new law firm, we have worked with over 3500 lawyers and are both experienced and highly successful at generating positive results for your firm. We have a thorough understanding of the particular issues related to law firm marketing plans and know legal firms are unique due to the penalties for non-compliance with the code of ethics. We know the very best practices, whether it is a yellow page ad, a newspaper ad, a website optimization design—no matter the marketing issue, we know what works and what doesn't.
New Practice Areas
Perhaps you are adding a new practice area to you existing law firm. Lawyer Success, Inc., can design a law firm marketing plan which will generate a high volume of highly-qualified clients and cases for your law practice. We can provide the ideas, the creative talent and the project management, leaving you free to control the message and the budget. We possess very specialized training in all aspects of law firm marketing plans, and have over a decade of experience helping attorneys successfully market their law firm.
Niche Practice Areas
New clients can be merely a click away when you take advantage of the experience of Lawyer Success, Inc. Potential clients are constantly searching the Internet to find a lawyer to assist them with legal matters. Maximizing your online presence is critical for your niche practice, and your goal is to increase your visibility to prospects in order to be seen by more potential clients. Your firm needs to be expertly positioned in order to get direct exposure to leads and referrals and our goal is to enable you to do that in the least stressful way possible.
A well-thought out marketing plan for your law firm can make your practice the first source potential clients see when searching online for legal services and can help visitors quickly understand your legal specialty, whether you have a new practice, a new practice area, or a niche practice area. We will work in partnership with you to create a comprehensive and compelling legal marketing campaign with relevant search engine optimized web content. If you want to ensure your firm is found online or offline and want more information or pricing on our law firm marketing plan development, simply call (769) 218-6099 and one of our law firm marketing experts will happily provide you with a free consultation. We will clearly lay out the facts and answer any questions you may have regarding the creation of a law firm marketing plan. Call Lawyer Success, Inc. today!