Are you marketing yourself effectively? Are you up to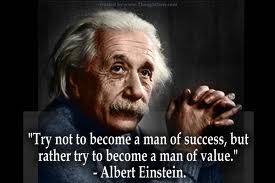 speed on the best way to effectively establish your expertise in your particular practice areas and do you know how to cross-sell your existing clients into areas they may not currently associate you with? If you don't currently have all the clients you need, lawyer marketing coaching can help get you on track. Many attorneys tell us they have people on their staff who do their marketing, or perhaps they outsource much of their marketing to other companies. One of the top values we bring to the table for these particular attorneys is that we can supply them with marketing coaching.

Whether the coaching is for a staff member who does your firm marketing, or an attorney who generally outsources his web designs, ad copy, etc., the benefits of lawyer marketing coaching can be substantial. We've worked with over 3500 attorneys over the past decade and we know what works and what doesn't. We know how to create effective advertisements, effective websites, and we know how to get people to convert when they see your law firm's advertising. We make all those processes much more effective and efficient.

Marketing Coach
Some attorneys choose to have us work closely with them in the legal marketing realm—perhaps they are a sole practitioner and do all their own Internet marketing and website development and create their own ads, and just need a bit of coaching in order to make all those things work better in order to connect more efficiently with their legal consumer. We can offer you one-on-one marketing coaching if that fits your particular needs, and we also offer group coaching. If you opt for group coaching you can attend our webinars which deal with very specific issues such as web page design, conversion, yellow page ad design, newspaper or radio advertising—whatever you need assistance with.

Attending these coaching sessions with a small group of peers you can communicate with can be an invaluable resource; we have round-table sessions with groups of five to ten attorneys on these conference calls whose input may offer the exact help you are looking for. We moderate these sessions and give you feedback to further your understanding—these sessions are really highly effective as coaching strategies.

Selling Skills Coach
We help our attorney clients by coaching them on sales techniques, and teaching them how to develop rapport with potential clients when they call the law firm. We even give "homework" assignments and offer hints on small things you can do in order to ensure your caller is actually going to come into your firm and not try to slip out of their appointment. We will teach you how to sell and how to build value for your legal services so when you uncover the price for the proposed legal services there won't be one iota of sticker shock for your client. At Lawyer Success, Inc we will teach you how to avoid the common loopholes and obstacles in your way and convert those phone calls into actual high-quality paying clients.

We've been in the business of selling legal services for many years and some of our people have worked with Westlaw, who employs many of the highest level sales people out there. They can offer information and techniques that will be extremely valuable to your firm in converting potential clients.

Success & Life Coach For Attorneys
We can teach you to be more productive, therefore more successful; we will train you how to use your time more effectively and thus be more profitable. Through our lawyer marketing coaching we can give you advice, guidance and solutions which will enable you to be much more successful in all aspects of your business. We will teach you strategies which will keep you in constant contact with potential clients who are out there and help you deliver value before they even come to meet you. This ensures that the prospect is effectively "locked in" to you and you will be able to illustrate a much higher value for your overall success. This is just one more part of our lawyer marketing coaching and business success solutions--if you are interested, please give us a call at (769) 218-6099.