Keyword research is vital to the ultimate success of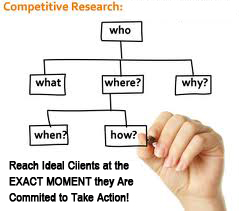 your legal website and your legal SEO campaign. If you target the wrong keywords, not only will your potential clients not find you, but you will have lost valuable dollars and be stuck with meaningless rankings. Rather than throwing away the time, energy and financial resources you have poured into your law firm's website, let Lawyer Success, Inc. show you how to stay competitive and increase your client base. While many of us may believe we fully understand the whole keyword-choosing process, the fact is that most of us are probably not as knowledgeable about which term clients will use to find legal websites as we think. Although you may be fully cognizant of how you would find your own legal site, predicting how a paying client will go about looking for it is an entirely different matter, and research is critical. Lawyer Success, Inc. provides that critical keyword research, and ensures you are not looking at your website through too narrow a lens.
Content Writing
Once you have determined the best keywords to use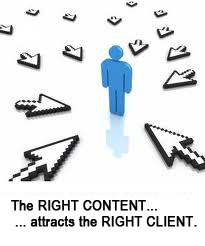 in your website, you must go over your content with a fine tooth comb. Does the content convey both the information and tone that you envision for your website? Is it professional, yet accessible? Have you covered all the topics you intended, while keeping them short enough to avoid your reader losing interest? Your keywords must appear in a natural manner throughout your copy. Generally speaking, three or four related keywords per page is a good balance, unless you can work five per page in and still have them properly balanced. The content on your legal website is absolutely critical to the ultimate success or failure, and while the keywords are essential, the copy should not sound contrived or gimmick-y.
Domain Selection
Choosing a domain name is a very important part of building your website. In the world of domain names, shorter is generally better. Shorter names are easier to remember than longer names or phrases, and your law firm's domain name should be something that would make you click on it for further information. Your main keywords should be included in your domain name if possible, as this will result in higher search engine rankings. Using .com in your domain name is generally better as when people don't remember what it is, this is the first one they will try. Other than .com, .org and .net, other extensions appear to have less weight with the major search engines. Even if you are not completely ready to launch your website, it is good to go ahead and put up a "parking page" with keywords and some inbound links—aged domains appear to have more legitimacy to search engines.
Keyword List Building
During the humble beginnings of SEO, if you wanted to measure the popularity of your keywords you simply typed them into the various search engines and either marveled or pulled your hair in despair at the number of results you turned up. This method of measuring your success turned out to be both tedious and ineffective. We now have sophisticated keyword research tools that will tell you instantly how many users are conducting searches for any given term every day. These research tools can also alert you to words you might not have thought of, or particular synonyms you were unaware of. Remember that you are not only seeing who's searching for your website's keywords, but also determining how competitive your chosen phrases are in terms of ranking. We will show you how we can build your initial list of words and test their activity, then narrow the field and determine which words and phrases will make it into your final keyword list.
Pay Per Click
Some people fear that pay per click and other paid advertising avenues might drive up advertising costs, failing to build your critical client base in the process. Although in the past, search engines did not have the necessary tools to track users and log clicks, Google now has a sophisticated system which logs each person's computer IP address, search queries, time, dates and frequency of clicks to your ads. Google will only charge you, the advertiser, once per day, per ad. If it notices the same computer's IP address hitting your ad day after day or with excessive frequency, it will block that user's future clicks and refund monies paid by your legal firm.
Search Engine Optimization
Remember, your clients most likely don't work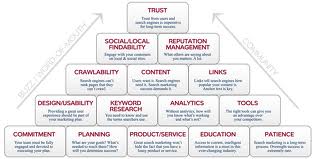 in the same profession you do—if they did, they probably wouldn't be online searching for an attorney in the first place. When considering keywords for your site, try to distance yourself from typical "lawyer-speak". Your clients aren't searching the same way you would; we at Lawyer Success, Inc. have over a decade of solid history and experience and will make absolutely sure the keywords chosen for your law firm will bring you high rankings and lots of traffic.
At Lawyer Success, Inc., we have spent many, many years studying and researching the effect that domain selection, content, keywords and paid advertising have on the success of legal websites. We are experts in keyword research and would welcome the opportunity to provide you with a free, no-obligation consultation, free of sales pressure. Call us now at (769)218-6099 to schedule an appointment with an experienced professional.