Click here for Facebook Strategy Samples
Click thumbnails to view larger size
Advice and Strategy
Your law firm can reap significant benefits from utilizing social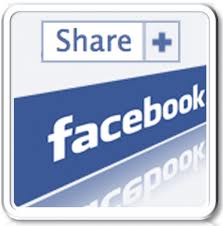 media sites such as Facebook, While most of us began using Facebook strictly in a social manner, and continue to add our friends, family and acquaintances on a regular basis—Facebook can be an incredibly useful tool for expanding your client base when used correctly. "Correctly" means using Facebook for your legal firm as a whole, rather than the individual lawyers in your firm.
Fan Page Setup
In the past year or so, Facebook has expanded its mostly social structure to include business and professional contacts. Considering that Facebook has more than 400 million members, it stands to reason that it is rapidly becoming a business tool, whether we like it or not. Your law firm can have a Facebook Fan Page, which is a firm account that gives readers information about your law firm, and lets others—current or potential clients—become "fans." Your Fan Page is an amazing promotional tool that can be updated regularly with news of your law firm, information, or even special offers or promotions and your law firms professional contacts can be invited to be "fans."
Fan Building and Facebook Content
Your law firm is a multi-dimensional entity, and Facebook offers the opportunity to share the dimensions that may not be readily apparent—or entirely appropriate-- on your corporate legal website. Facebook is literally law firm SEO at its finest; some legal firms include profiles of their firm clients and their legal successes, while others have profiles and photos of their firm's attorneys. You could also add a biography page which explains your firm's particular legal specialty, and explains how your law firm differs from the rest.
Updates and Blog Postings
The value of blogging is undeniable when it comes to law firm marketing, and when used properly it can entice prospects, referral sources, colleagues and clients to engage you in dialogue. A Facebook page for your legal firm can significantly promote your blog as long as your updates are done in a consistent, timely manner. It is generally good to aim for new blog articles 2-4 times per week. Using the combined skills, experience and background of those working at Lawyer Success, Inc., we will make sure your legal blog will inform your readers and enhance your overall marketing efforts.
Customization
Your ultimate goal is not to simply repeat what is already on your website, but to present your law firm in a whole new light, gaining invaluable legal firm Facebook SEO in the process. Lawyer Success, Inc. is staffed with Law Firm Facebook experts who can take the burden of managing publishing content to your Facebook account. We can also promote your Facebook Fan page to generate more fans and increase your social media exposure and networks.
Promotion
Here at Lawyer Success, Inc., we are specialists at guiding you through the social media sites, including Facebook. If you would like a free, no-obligation consultation about how you can use Facebook to substantially increase your client base and give your law firm excellent Facebook SEO, simply call (769) 218-6099 to schedule an appointment with one of our marketing experts. You will not speak with a sales representative and will not be pressured, but you will receive outstanding, high value advice and information. Call now!