Advice and Strategy
Many attorneys fully understand that the majority of those who visit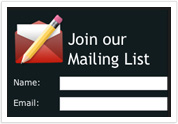 their website may not be quite ready to make a purchase decision. Attorneys are constantly looking for creative and result-oriented ways to attract people to their website; their resulting dilemma concerns how they can build and maintain relationships with the people who have visited. At Lawyer Success, Inc. we offer law firm e-mail marketing strategies and programs that will enable you to reach people on a consistent basis, allowing you to develop and deliver high value content to potential clients and prospects. Law firm e-mail marketing can be simple, easy, fast and effective in the areas of branding which means staying on the top of the mind of your potential or existing clients. This will increase your brand recognition as well as your referral base.
Auto-responders
A good, successful e-mail marketing campaign can be a multi-faceted entity which will generate financial success from many different areas. Automated messages can be an invaluable resource for your law firm as new clients (and new subscribers) require special attention. New clients typically are not as familiar with your law firm as established clients are and you can build amazingly profitable relationships with these new clients by sending them automated e-mail messages. You can:
Welcome new clients, and bring them back to your website
Answer questions, deliver legal content downloads and provide information about your firm
Build client trust and confidence
Personalize automated e-mails with client's name and other information.
Lawyer Success, Inc. has extensive experience setting up auto-responders for legal firms and we can help you set up this particular resource so it will bring in daily rewards in the form of satisfied clients.
E-Newsletters
Lawyer Success, Inc., can help you build an electronic newsletter which can be delivered right from your legal website. One of the most effective ways is to encourage people to download a free report, article, or other piece of information based on the particular legal areas your firm has the maximum expertise and knowledge in. Your firm provides great information, then captures that person's e-mail and sets up an "opt-in" for your client to check. Once they've signed up and opted-in for your newsletter or report, you will be able to push forward any follow-up e-mails, designing those e-mails to be completely automated.
In other words, once a client or potential client has come to your website and opted-in for a report or newsletter in month one, then in month two they will automatically receive the second edition of that report or newsletter in an e-mail. By the same token, if a new client visits your website in month two and opts in for a report or newsletter, they will also automatically receive month one, or the first part. The process goes on and on—it is highly organized and allows you to warm up prospects who may be looking around the Internet, but taking no action. It further allows you to keep closer relationships with existing clients and lets you deliver high value content to them on a regular basis. It's effective, because it's automated and therefore requires very little of your time or attention.
List Building Strategies
While it may seem that building an e-mail list can be an exhausting process, especially if you have never done it before, at Lawyer Success, Inc., we can walk you through the steps, helping you to consider all the factors such as providing something of value to your visitors so they will want to sign up for your list, then making sure they stay satisfied clients for a very long time—and remain on your list at the same time.
We want to help you with your law firm's e-mail marketing strategies, including auto-responders, list building and e-newsletters. If you are interested in what this type of marketing can do for your firm in terms of potential clients, and you want to build stronger ties with your existing clients as well, give Lawyer Success, Inc. a call and we will be happy to discuss how the process works.