Attorney/Client
There is no better way to market your practice than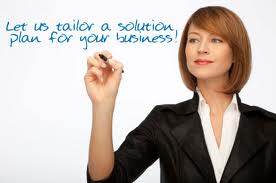 to participate in attorney lead generation progams. When considering an attorney lead generation service provider you must always be very cognizant of both your State Bar Association's rules and other ethical rules as well. Attorney lead generation is a fantastic way to generate leads in your business, because you are only paying for the actions—you are only paying for people who are ready and willing to hire you and are calling or e-mailing you directly. A fair price for this service ranges from $40-$150 per lead, varying on the processes that take place, whether or not the lead has been qualified, and whether it is a hot transfer lead (potential clients call into a hot line and the call is transferred directly to your secretary).
Matching
The price can also depend significantly on whether the call is of a higher or lower value. Lower value leads may be those such as Social Security Disability calls, while higher value leads are typically related to personal injury, so there is obviously a wide variety of pricing involved. Attorney lead generation is essentially attorney-client matching and there are sites such as legalmatch.com and legal fish.com which provide clients with multiple options as well as the different attorneys they can contact and discuss their legal issues. The client can review the attorney's biographical information and determine which one will be the best fit for them and their particular legal situation.
Pay-Per-Call/Pay-Per-Lead/Pay-Per-Response
Pay-per-call means you, the attorney or law firm, only pay for actual phone calls. The companies will provide all sorts of advertising and will generate a lot of traffic to their legal website, then when a potential client calls the 1-800 number (which is a tracking number) the company will track and report how many monthly calls you receive and what the duration of those calls were. They will additionally report where the call came from, caller ID information, and potential addresses and business potential. In pay-per-lead and pay-per-response you only pay for leads generated at your destination site, and no payment is made for visitors who don't sign up. A lead is generally a sign-up which involves contact information and some sort of demographic information, or can consist of as little as an e-mail address.
Pay-per-call is a great product, and while many companies offer it, some are not attorney-specific, while others are. The average fee ranges from $40-150, depending on how qualified the prospect is, and how that prospect is transferred to you. I strongly recommend that on any pay-per-call program you only work with companies that display your name and put a tracking number on each call. It will then be in compliance with most state bar ethics rules or lawyer advertising rules, because the client has made the decision they want to hire you. This is a really important consideration you must think through whenever you do any kind of pay-per-call or pay-per-lead program—as long as the customer chooses you and takes action to call you, then in most states you are in compliance with ethics rules.
To reiterate: always remember that if someone is calling to a website and not specifically choosing you, but rather going to a very generic website who then determines who gets the lead, you are probably violating your state lawyer advertising rules—steer clear!
We at Lawyer Success, Inc., can provide you with some excellent consultation on which of these programs are effective, which are not, and the ones we recommend. We don't currently offer this service at Lawyer Success, Inc., but we can give you excellent advice and counsel on which one to choose, based on the 3,500 attorneys we've worked with in our decade in this business.
There is a lot you need to be careful of regarding attorney lead generation and we can help you navigate those waters and have a successful outcome.
Call Lawyer Success, Inc. at (769) 218-6099; we will help you and guide you through the attorney lead generation services so that you will be very successful yet will do nothing which will jeopardize your legal career and license in your state.